If you're wondering how that's even possible, we don't blame you. Till some time ago fireplace with any fuss over installation only meant electric fireplace which is more of a showpiece than the real thing. With the introduction of bio ethanol fireplaces now mean a completely different thing. They are smoke free, eco-friendly, gorgeous to look at and make your room warm and comfortable, allowing you to unwind and relax after a long day. To make things even better, these require little or no installation.
They are usually available in three types:
1. Freestanding fireplace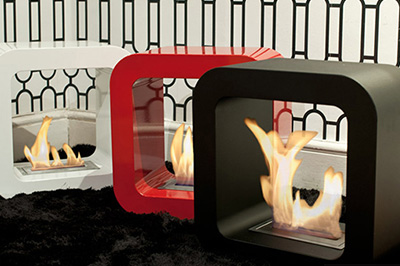 Installation: None required.
All you need to do is purchase one, place it at a safe place with a safety distance of 1 m, add the fuel in the burner, light it and enjoy the fire. The only installation bit would perhaps be placing the burner inside the ethanol fireplace.
Special requirements: None.
2. Wall mounted fireplace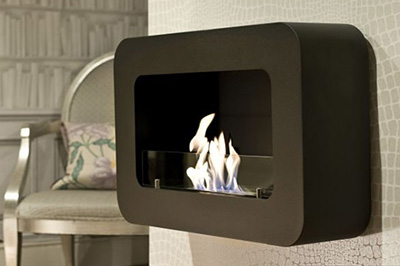 Installation: Need to be mounted the same way a TV is installed on the wall.
The wall mount is usually similar to the TV's and a safety distance of 1m is required. Curtains or any other flammable materials should definitely not be anywhere near the fireplace.
Special requirements: Ideally a heat resistant wall should be chosen where the fireplace would be set up. This ensures the wall doesn't get damaged or catches fire from the heat emanated from the fireplace.
Apart from this, there isn't any restriction on where it can be installed and the process is hardly complicated and takes no time.
3. Recessed fireplace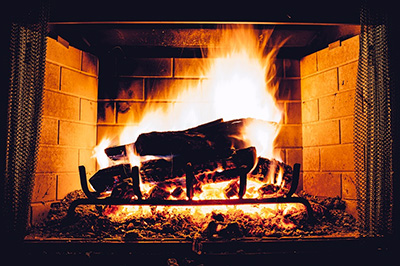 Installation: Requires proper installation.
Since this type is built-in of course it does require proper installation as well as certain precautionary measures need to be taken to ensure that the wall doesn't get affected. The wall needs to be cut to fit in the fireplace. Nevertheless, the process is still easier and less complicated than installing a traditional fireplace. For one, chimney doesn't need to be installed since there's no smoke.
Special requirements: Wall where the ethanol fireplace will be installed needs to be made of heat resistant materials; otherwise insulating materials need to be added before the fireplace is placed. Most walls are anyway made with bricks, marble or concrete which are all non-flammable. In addition to this the paint used around the fireplace needs to be able to withstand 650 ̊ C or 1200 ̊ F and should be rust resistant and anti-corrosive.
When fireplace installation becomes this easy, it's no wonder that bio fuel fireplaces are fast replacing the traditional ones.