How Bio Fires Work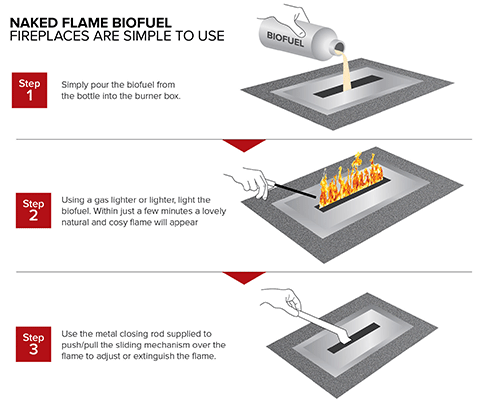 BioFuel Fires are a very new concept to the New Zealand market, even we had no idea how they worked until we got them in ourselves. They are amazingly easy and safe to use, create a very real vibrant stunning flame, and give off an incredible amount of heat. That combined with the designs we have on offer, and you have an unbeatable combination.
How they work?
There are manual and automated options available. The manual burners will need to be filled manually with a fuel pump supplied with each fire sold, and must not be filled whilst the fire is going, or the burner is hot.
The automated ones however can provide a continuous fire for as long as the user desires, and can be turned on or off at the push of a button on a remote control or smartphone app.
Consumer.org